On December 2, 2013 representatives from Chrysler's Ram Commercial Truck division announced that the company will produce a 2015 Ram ProMaster City Van. The announcement of the addition to its 2015 commercial lineup has been met with much fanfare as the vehicle has been in the works for years. The van will likely be released in early 2015 and should debut in show rooms in the middle of 2014.
The Ram ProMaster City Van will be smaller than the 2014 Ram ProMaster. It is styled in the image of the FIAT Doblo (image below). This means that it will be similar to a traditional cargo van in a variety of ways. Reid Bigland, President and CEO of the Ram Truck Brand, Chrysler Group LLC, indicated that the Ram ProMaster City will have a uniquely different aesthetic than the FIAT Doblo. As of this moment, most details are sparse as the Ram ProMaster City carries a mysterious air. Pricing information has not been revealed as of this time. Representatives from Chrysler have not indicated where the vehicle will be assembled. Both passenger and cargo configurations will be available for purchase.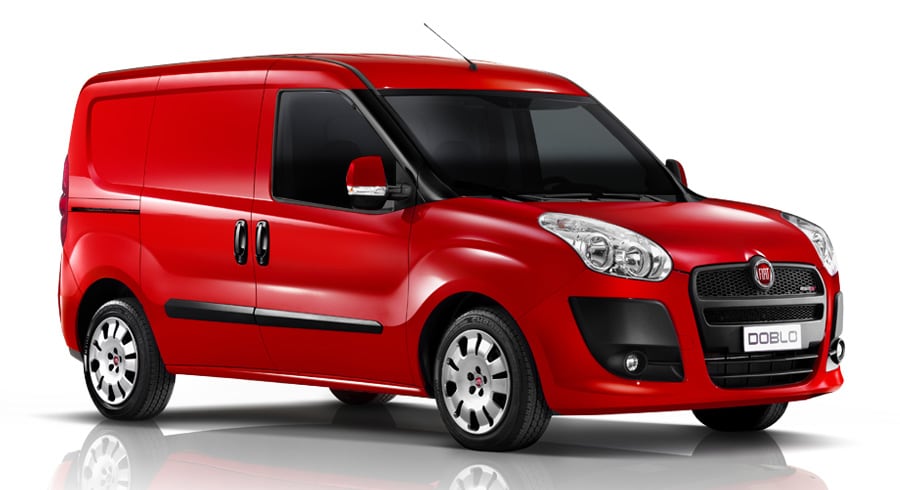 The vehicle will have a slew of features that differentiate it from the 2014 Ram ProMaster and the Fiat Doblo. Details regarding these features are not available at the moment but the ProMaster City will have significant cargo space. There will be over 120 cubic feet of room. Chrysler representatives have stated that the ProMaster City will be a competitor to smaller sized commercial and passenger vans. This indicates that the vehicle will mainly be used to shuttle people and deliver goods. Bigland also stated that the ProMaster City will have a style similar to the Ram Truck. The powertrain and features will be catered desires of the North American commercial customer demographic. It was assured that the front wheel drive panel van would be up to par with U.S. Regulations. Bigland stressed that Chrysler's relationship with Fiat Professional gives the Ram line an edge on small van industry competitors.
The Ram ProMaster City will be designed with city driving in mind. It is likely to be quite tall but also compact, allowing it to maintain agility, fit into tight spaces and maneuver through sharp turns. The transmission and engine details have not been released as of this time. The ProMaster City will likely have a four cylinder engine with 1.4 liters or more.
For more information contact your local Ram dealer.